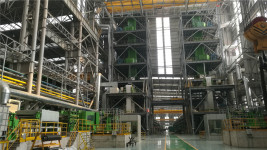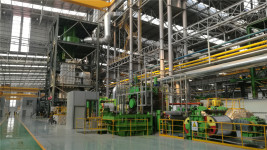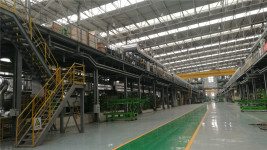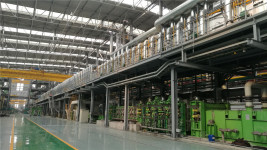 MESCO STEEL was founded in the year of 2007, locates in Dalian City, Liaoning Province. It is:
Largest private coating steel supplier in northeast China.
Wind Vane company of price in mainstream media.
Council member enterprise of Chinese Steel Export Union.
Council member enterprise of Chinese Northeast Steel Structure Union.
Chinese top 50 coating products supplier in 2019.
Chinese top 100 steel products supplier in 2020.
Chinese top 30 coating products supplier in 2020.
The spokesperson of Chinese mid-to-high level steel products.
Enterprise includes four parts which are Steel Product, Integrated Housing, Machinery and Equipment, UV-curing coating. Among them, main steel products include: cold rolled steel, galvanized steel, galvalume steel, pre-painted steel, ZAM steel, aluminized steel, PVC laminated steel, new products are: powder spray painted steel, Enamelled Pressed Steel, etc.
During the past 15 years, MESCO has built quite strong and reliable partnership with 5 Chinese state-owned steel enterprises and some famous big steel factories. Relying on honesty and power, its business covers 17 domestic provinces and the products have been exported to 75 countries and regions worldwide. Now MESCO has become the regular raw material supplier of 15 international well-known enterprises such as Spectrum US, John Diehl US, Sanyo JP, Iris JP, SK KR, Summaire CA, Sicom AO. Especially in the domain of non-standard products and high standard products, obtained the praise and good reputation from Chinese domestic and international customers.
In future, MESCO will depend on the advantage of raw material and equipment, devote to steel deep processing like cutting, forming, stretching, drilling, etc; and keep close to the development of times, keep improving professional proficiency and service level. Take "New Product, New Technique, New Concept" as the main line development, provide more professional and efficient personalized service. Welcome to contact us, hope we will build a long term and mutual beneficial relationship!
Countries which MESCO has exported:
Russia, Ukraine, Uzbekistan, Turkey, Canada, Romania, Estonia, Spain, Sweden, South Africa, Ghana, Angola, Brazil, Chile, Peru, Colombia, Guatemala, Ecuador, Vietnam, Philippines, Malaysia, Thailand, India, Singapore, Jordan, UAE, Pakistan, Bangladesh, Sri Lanka, Israel, Syria, Iraq, Qatar Yemen, Saudi Arabia, South Korea, Mauritius, Zimbabwe, Indonesia, New Caledonia, Martinique, Portugal, Poland, Slovenia, Guyana, Uruguay, El Salvador, Argentina, Netherlands, Venezuela, Kenya, Belarus, New Zealand, Tanzania, Algeria, Sudan, Mongolia, Panama, Iran, Greece, Egypt, Tunisia, Bahrain, Maldives Dominica, Oman, Australia, Denmark, Tajikistan, Ivory Coast, etc.