Part 3 Galvanized Steel (GI). Section 2 - Current Condition of GI Spangles and Factors That Influence The Price in Global Trading
Share
Issue Time

2022/06/02
Summary
As we know there are 3 types of spangle with galvanized steel -- regular, minimized and zero.
Part 3 Galvanized Steel (GI). Section 2 - Current Condition of GI Spangles and Factors That Influence The Price in Global Trading
As we know there are 3 types of spangle with galvanized steel -- regular, minimized and zero. Current situation is that minimized spangle has almost disappeared in China market, some GI looks like minimized spangle but in fact it is just skin passed, the surface effect is not so good, there is slightly wire drawing mark on it. With zero spangle GI, there are fewer and fewer private mills which manufacture it, and they mostly produce thin coils with thicknesses below 0.6mm; thick coils with free spangle GI are mainly manufactured by Chinese governmental factories, Z80 coating and higher, with environmentally friendly passivation, especially automobile GI steel, zero spangle is convenient for the subsequent painting. In global market, many clients receive the offers with different prices, and sometimes the gap is big, it's commonly caused by the following reasons. 1. Zinc coating "Stealing". This is the most commonly encountered situation by the buyers. For example a customer requires galvanized steel with Z275, but some dishonest suppliers would make Z275 only at the beginning and end of the coil, but in the middle part it's only Z40. Most buyers won't find out because normally they cut sample sheets for testing only from the beginning or the end of the coil. Some bad suppliers would directly deliver Z40 in the first place without pretending anything. 2. Negative thickness tolerance. This situation usually happens with delivery in sheet form. Honest suppliers quote on the base of actual net weight with reasonable thickness tolerance (usually +/-0.02mm), but some quote on the base of either theoretical weight or with big negative tolerance (in fact they are the same thing). For example, one asks for sheet with 2mm thickness, but the supplier quote the price of 1.8mm thickness. The price difference can be 10%, and it's quite much. 3. Export without paying the tax. It's illegal. This way can evade 7%-8% tax from the cost which is also a big deal. Although the price is very attractive, risk is also big, because whenever the situation was found by Chinese customs, your deposit, even full payment will disappear because no one will spend millions to get the materials back from them after receiving all of the payment by taking the risk of his business being shut down and himself might be punished. 4. Supply low standard instead of high standard. For instance the customer required deep drawing quality or high tensile quality, bad suppliers will supply common grade materials as the replacements. And the results are obvious, when the standard doesn't meet buyers' requirement, common material will crack when stamping and will break when bearing forces. These conditions also happen a lot. So cooperating with a professional and sincere supplier is quite important and helpful. MESCO is the steel material expert by your side. Hope the above-mentioned information is favorable for you. If you have any questions or want to know more, please contact us.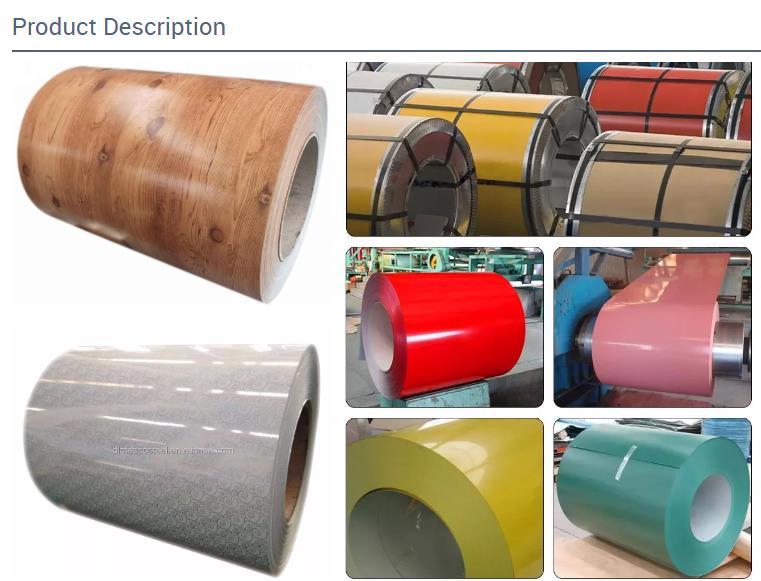 To Be a Respected Steel Supplier! Main products: #PowderCoatedSteel #PrepaintedGalvanizedSteel #PrepaintedGalvalumesteel #ZAMSteel #AluminizedSteel #GalvanizedSteel #GalvalumeSteel #GalfanSteel #SteelPipe #ColdRolledSteel #ContainerHouse #HeavyAnticorrosionPaint #Machinery 15 years, 75 countries, 480+ clients domestically and worldwide! Largest private coating steel supplier in northeast China. Wind Vane company of price in mainstream media. Council member enterprise of Chinese Steel Export Union. Council member enterprise of Chinese Northeast Steel Structure Union. Chinese top 50 coating products supplier in 2019. Chinese top 100 steel products supplier in 2020. Chinese top 30 coating products supplier in 2020.