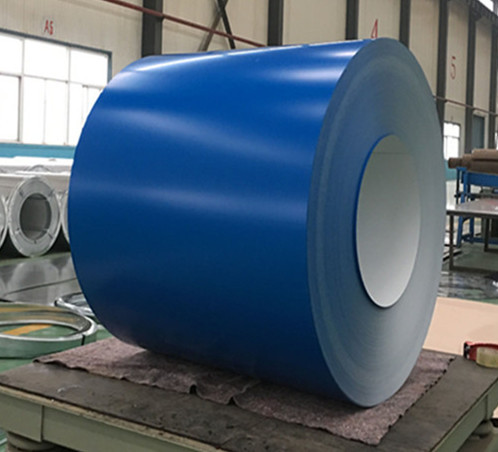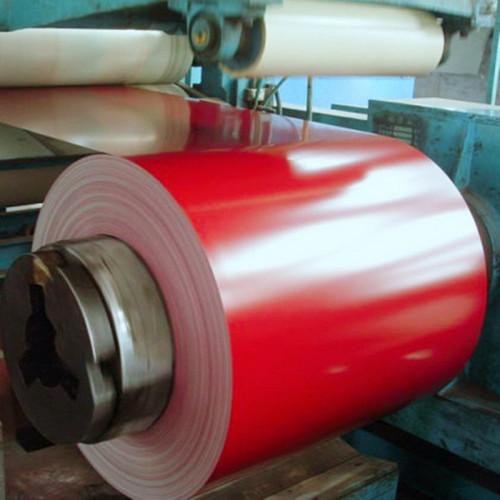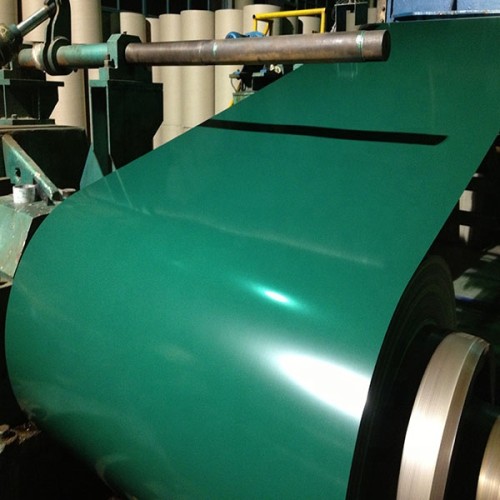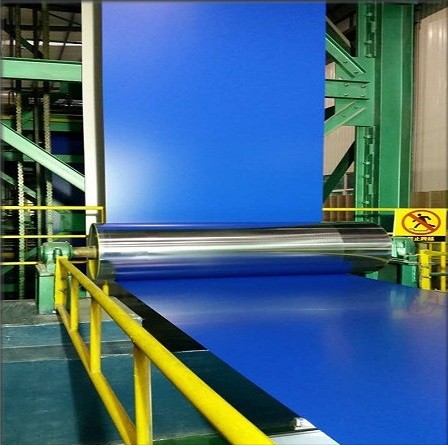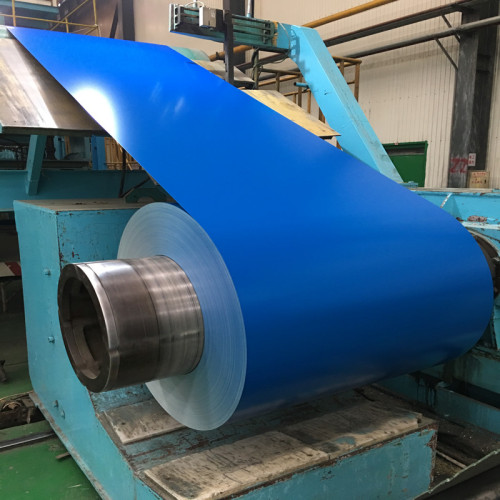 MESCO PET Film Laminated Prepainted Steel Coil PVC Prepainted Steel Sheet PE PVDF Coating steel PPGI PPGL
Model

DX51D+Z DSX51D+AZ SGCC
MOQ

25 metric ton
Item specifics
Color

RAL color
Shape

coil/plate
Width

5-1575
Thickness

0.12-2.0
Grade

DX51D+Z DSX51D+AZ SGCC
Surface Treatment

Coated
Painting Thickness

10-500μm
Coil Weight

4-8t
Zinc Coating

30-500g/㎡
Description
MESCO PET Film Laminated Prepainted Steel Coil PVC Prepainted Steel Sheet PE PVDF Coating steel PPGI PPGL
| | |
| --- | --- |
| Specification | - |
| Grade | commercial, deep drawing, structure |
| Shape | Coil/Plate |
| Width | 650-1500mm |
| Thickness | 0.12-2.0mm |
| Zinc coating | 30-500g/㎡ |
| Paint Thickness | Top 5-40/Back 5-30 μm |
| Paint Type | |
| | |
| --- | --- |
| Base Material | Zinc Coating |
| GI | 30-275g/㎡ |
| GL | 30-275g/㎡ |
| ZAM | 40-450g/㎡ |
| AL | 80-300g/㎡ |
| OTHERS | As customer required |
Prepainted Steel Coil/ Plate

Color coated steel coil / sheet: process on the tandem mill, use the cold rolled or galvanized (electro-galvanized or hot dip galvanized) steel as base metal, pretreat the surface, paint one layer or multi-layer paint with the method of roller coating or spray coating, then bake and cool down.
It is also called prepainted steel, widely used for construction, household appliances, transportation, packaging, machining, indoor decoration, medical equipment, automobile industry, etc.
Color coated steel is widely used, which has no pollution, excellent weather resistance, corrosion resistance, high processing characteristics.
Color coated steel is widely used in construction, home appliances, transportation, packaging, mechanical processing, interior decoration, medical treatment, automobile industry etc.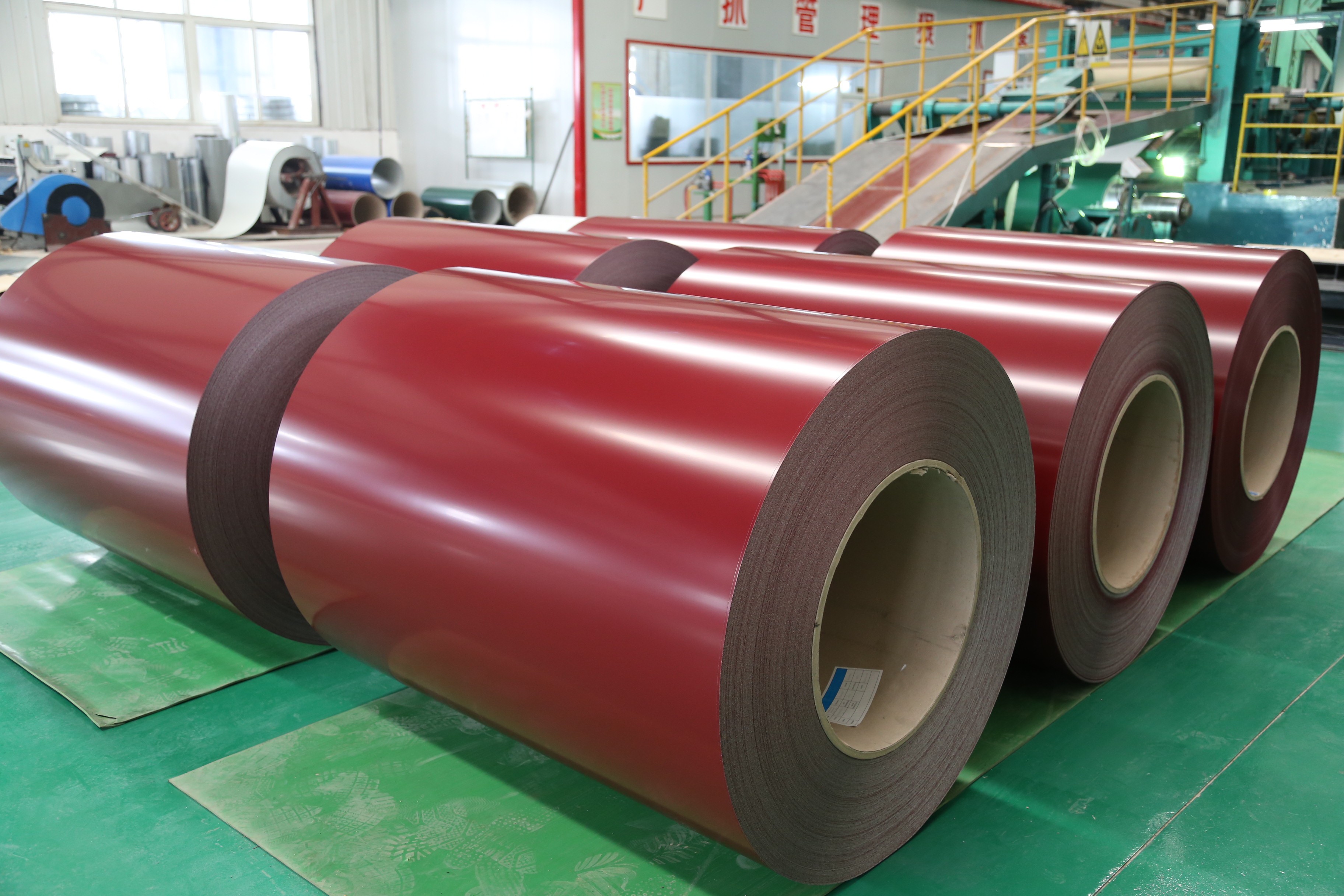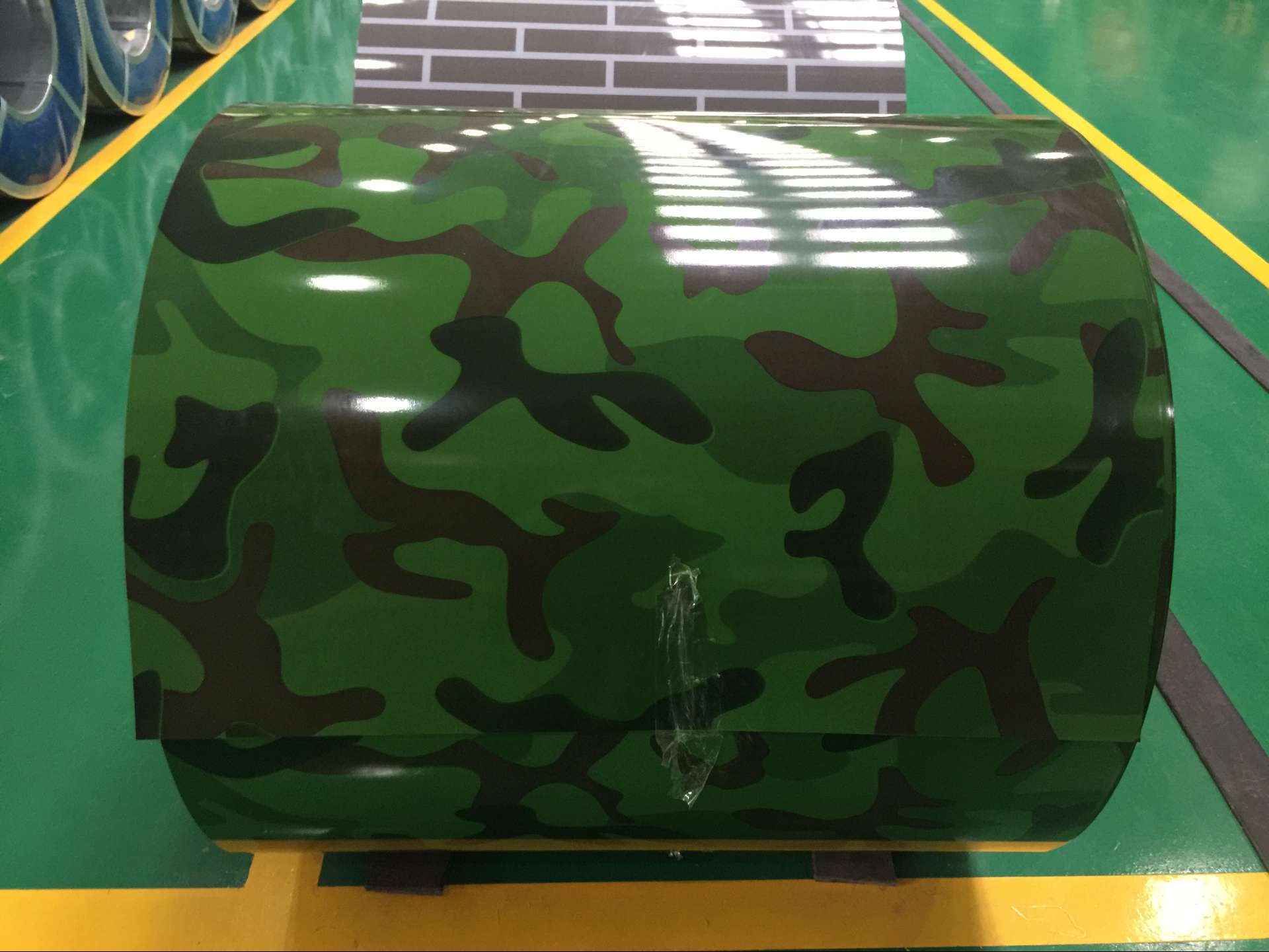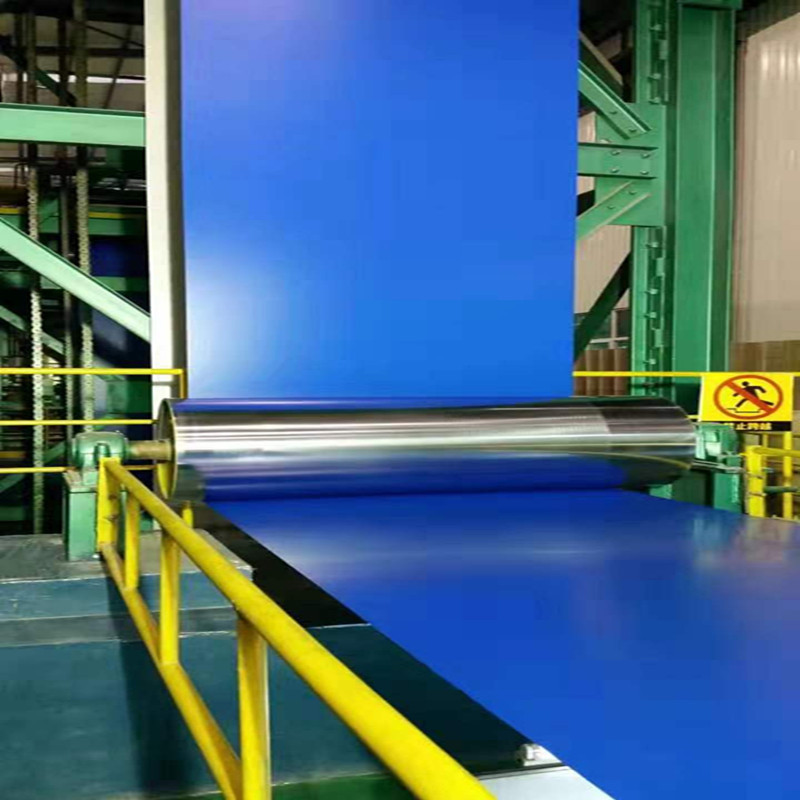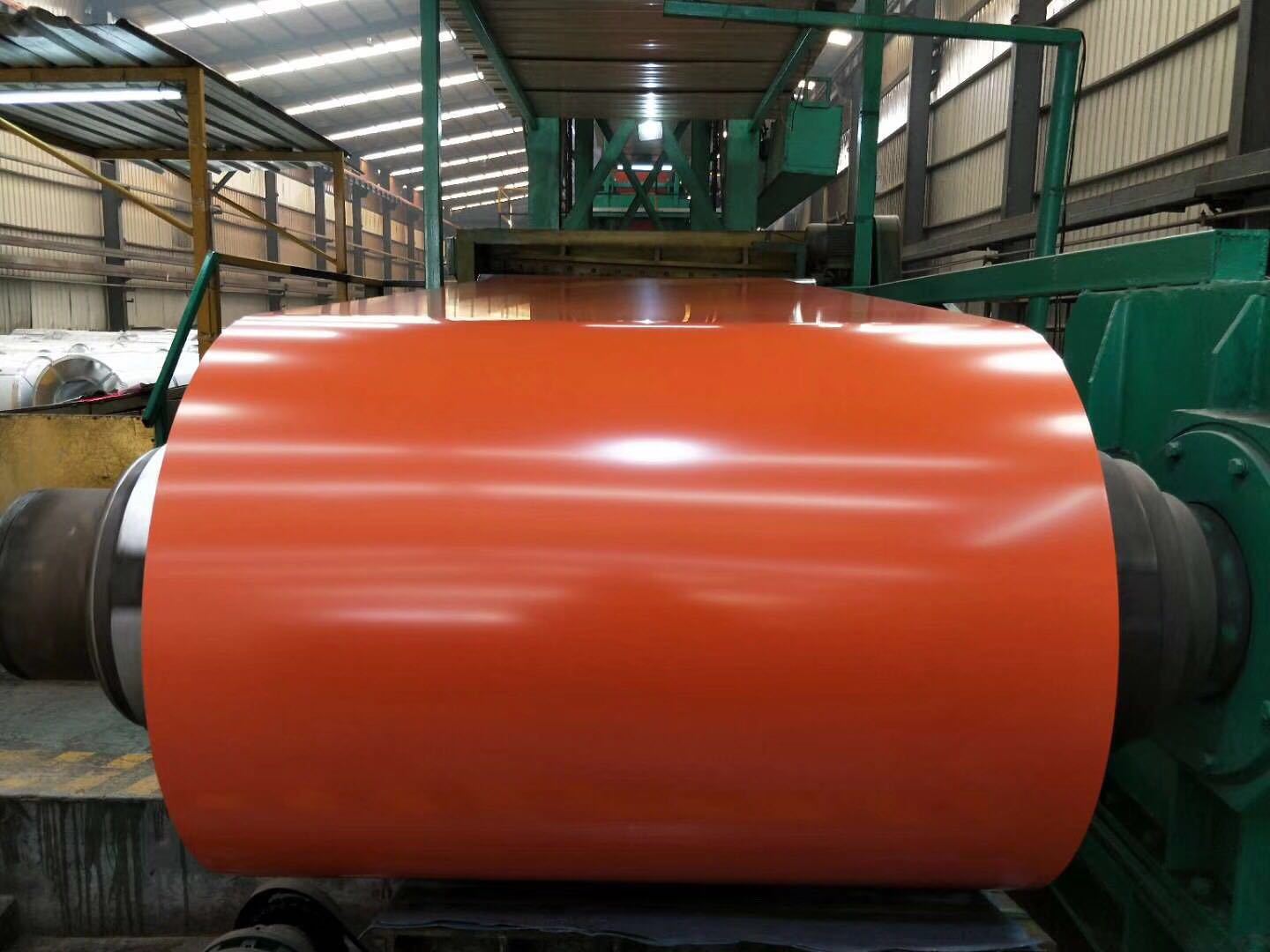 MESCO PPGI/PPGL Highlights
❤
1. Very experienced in supplying high zinc, high tensile, deep drawing prepainted steel, with competitive price and short delivery time.
2. Maximum thickness of common supplier is 1.2mm, but MESCO's is 2.0mm, with maximum width 1700mm, which is extremely rare in China.
3. The exclusive enterprise who can supply galvalume base metal of PPGL with 200 g/㎡
4. The exclusive enterprise whose thickest paint of PPGI can reach 65μm on the top and 40μm on the back.
5. Familiar with current steel industry condition of China and the markets of different countries. Be able to help the clients to position the product standard directly.
6. Ready stock 3000-4000 metric tons, which can meet the needs of clients any time.
7. Focus on mid and high grade of PPGI/PPGL, cooperating with famous paint brands, including Akzo Nobel, Beckers, Nippon, Valspar, KCC, etc, the quality is rather reliable.
Mesco Own Prepainted Steel
I. High-performance Power Color Coating Steel

| | |
| --- | --- |
| Specification/ Standard | - |
| Thinkness | 0.2-2.0mm |
| Width | 5-1500mm |
| Zinc Coating | Z30-Z275 |
| Paint Thickness | Top 45-300/Back 25-120 μm |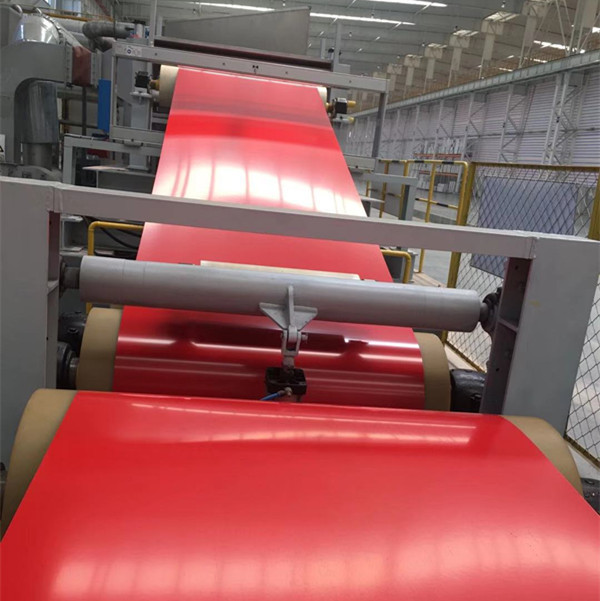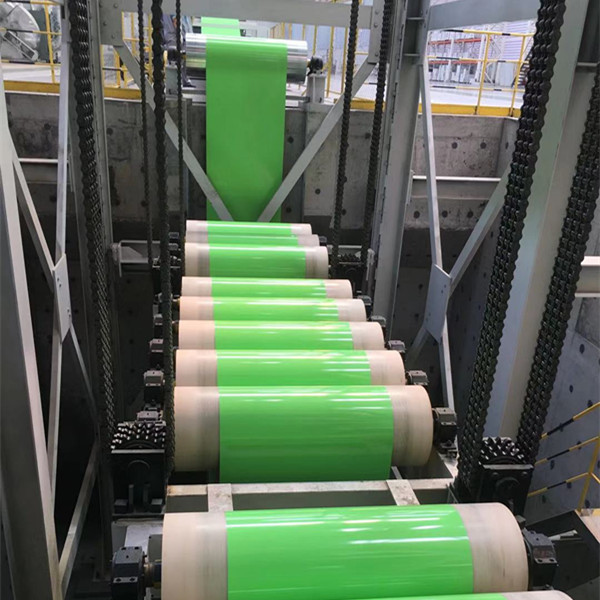 We adopts a fully automatic production line to achieve the green and clean manufacturing of powder coated steel sheets, the capacity being 500,000 t/a. Besides, with internationally advanced technologies, we can realize one-time coating. Both our equipment and coating materials have obtained lots of national invention patents. We completely reform the traditional production modes of prepainted
steel sheets and weed out the disadvantages of the original processes like serious paint pollution, unsafe operation and high energy
consumption. Besides, many properties of the powder coatings are superior to those of the old paint ones.
Based on multiple high-performance new materials, the raw materials employed for powder coating are free of solvent and VOC. And they
enjoy the characteristics of energy conservation, safety, environmental protection as well as excellent adhesive force, weather resistance
and corrosion resistance.
High-performance Power Coating VS Solvent-based Paint Coating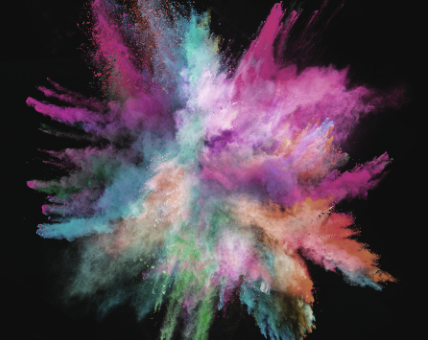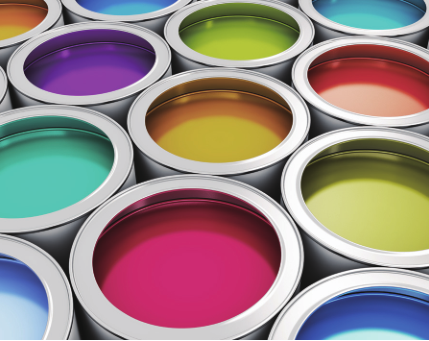 Item

High-performance Powder Coating

Solvent-based Paint Coating

Film Substance

Polymer resin

Resin

Status

Powder

Viscous liquid

Safety

Safe for storing, transporting and using

Flammable and combustible

(potential safety hazards)

Coating Mode

Electrostatic adsorption coating

Roller coating and spraying

Energy Consumption

Low power consumption

(30% saved)

High consumption of power and solvent resources

Utilization Ratio

Approximate to 100%

40-70%

Environmental Protection

Non-poisonous, odorless, free of VOC

With pungent smell and large quantities of VOC

T- bend Test

0T-2T

≤ 3T

Reverse Impact

≥ 9J

≥ 9J

Coating Thickness

20-100μm

15-30μm
Applications
Polyester Series: building roofing, metal component, cable tray, outdoor wall panel, decorative sheet, roller shutter door,
steel door, household appliance, etc.
High Durable Series: building roofing, outdoor wall panel, airport terminal,subway station, villa, chemical industry, electricity, coastal humid areas, areas, exposed to severe corrosion, etc. which have high requirements for quality.
Decoration Series: building materials, decoration, outdoor wall panel, ceiling, steel door, household appliance, etc.
Function Series: outdoor wall panels of high rises, workshops in the industrial districts, severely-stricken by air pollution, etc. kitchen and household appliance, medical facilities and places with high requirements for environmental health.
Industry Series: products with heat-resistant requirements, e.g. baking ovens and exhaust funnels of autos.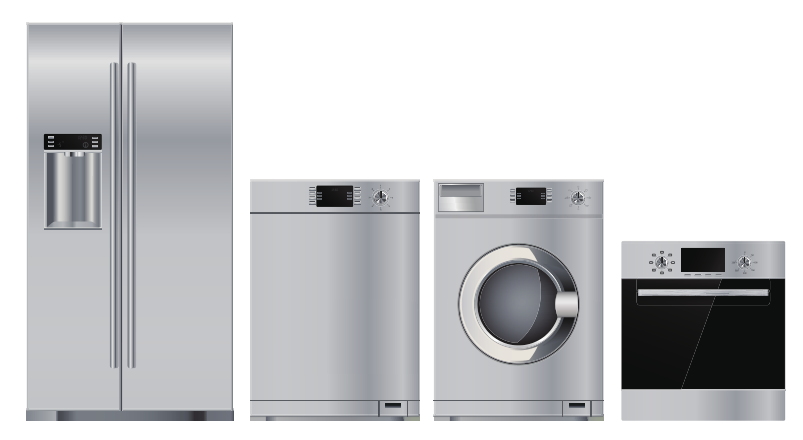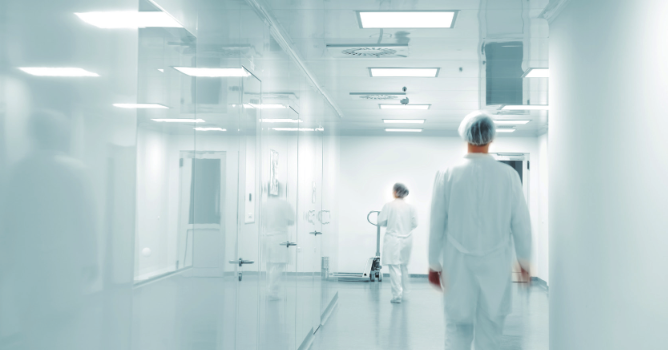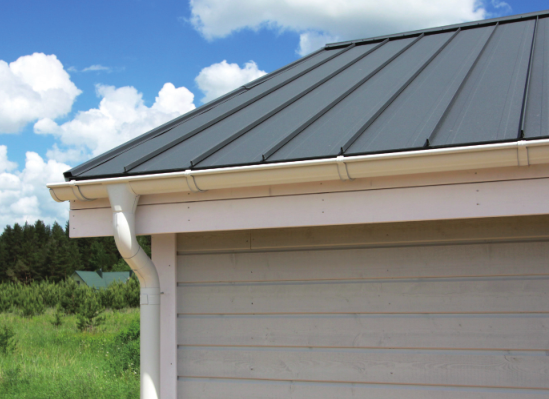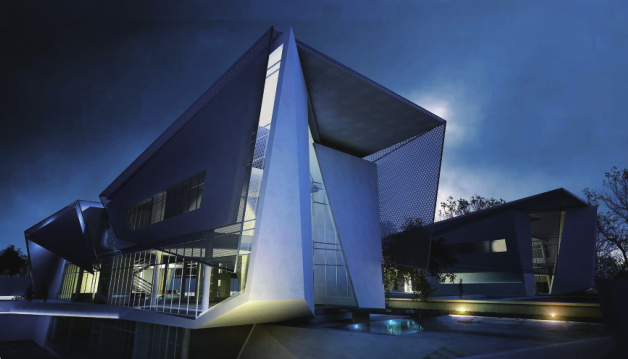 II. Prepainted Steel with PVC/PET Film
| | |
| --- | --- |
| Types | PVE/ PET |
| Thinkness | 0.2-2.0mm |
| Width | 650-1500mm |
| Zinc Coating | 30-500g/㎡ |
| Film Thickness | 30-500μm |
| Paint Thickness | Top 5-40/Back 5-30 μm |
We have thousands of designs for protective film, including wood design, marble design, flower design, brick design, wrinkle design, matte design, high gloss etc.
Customized is accepted.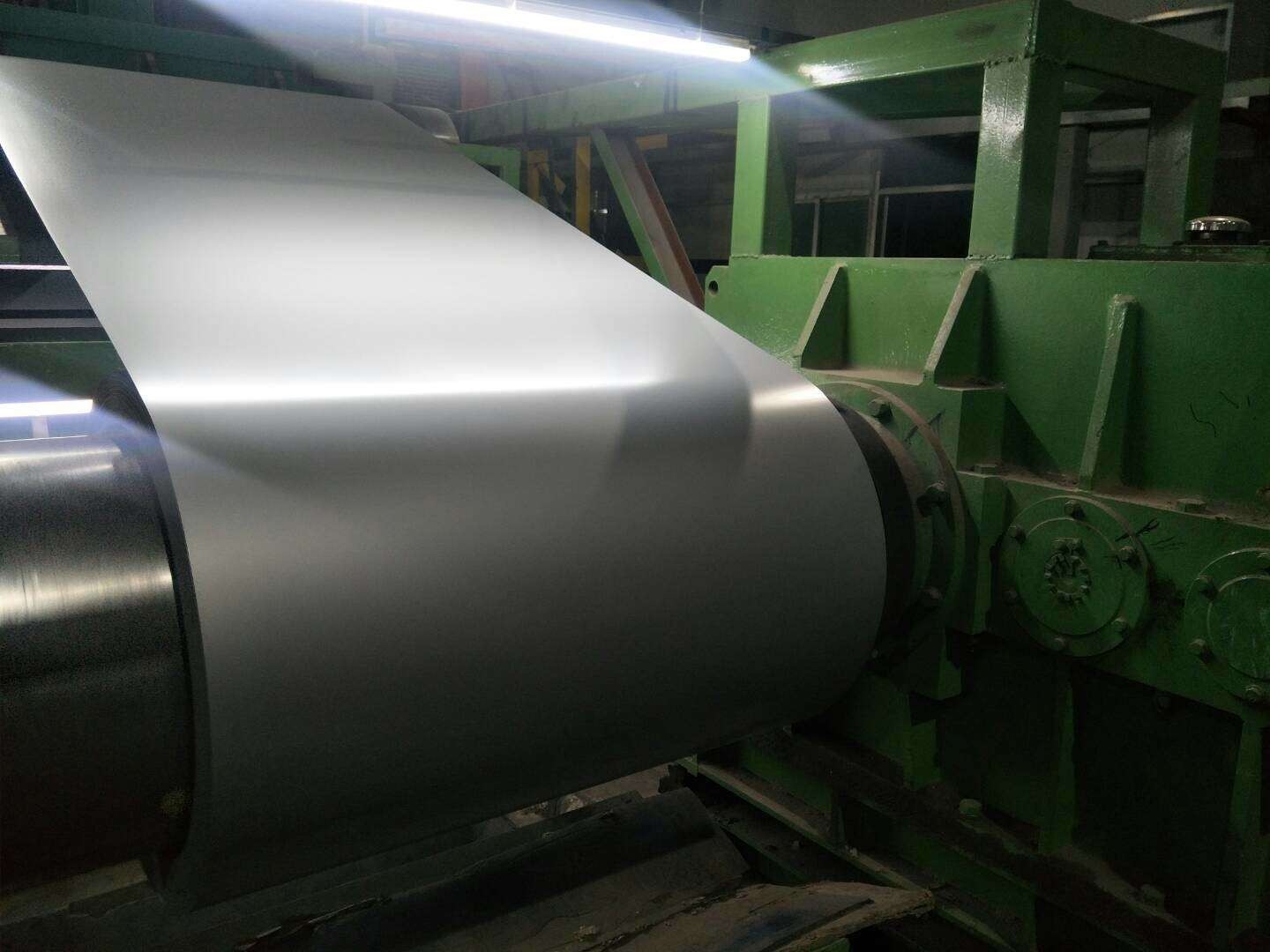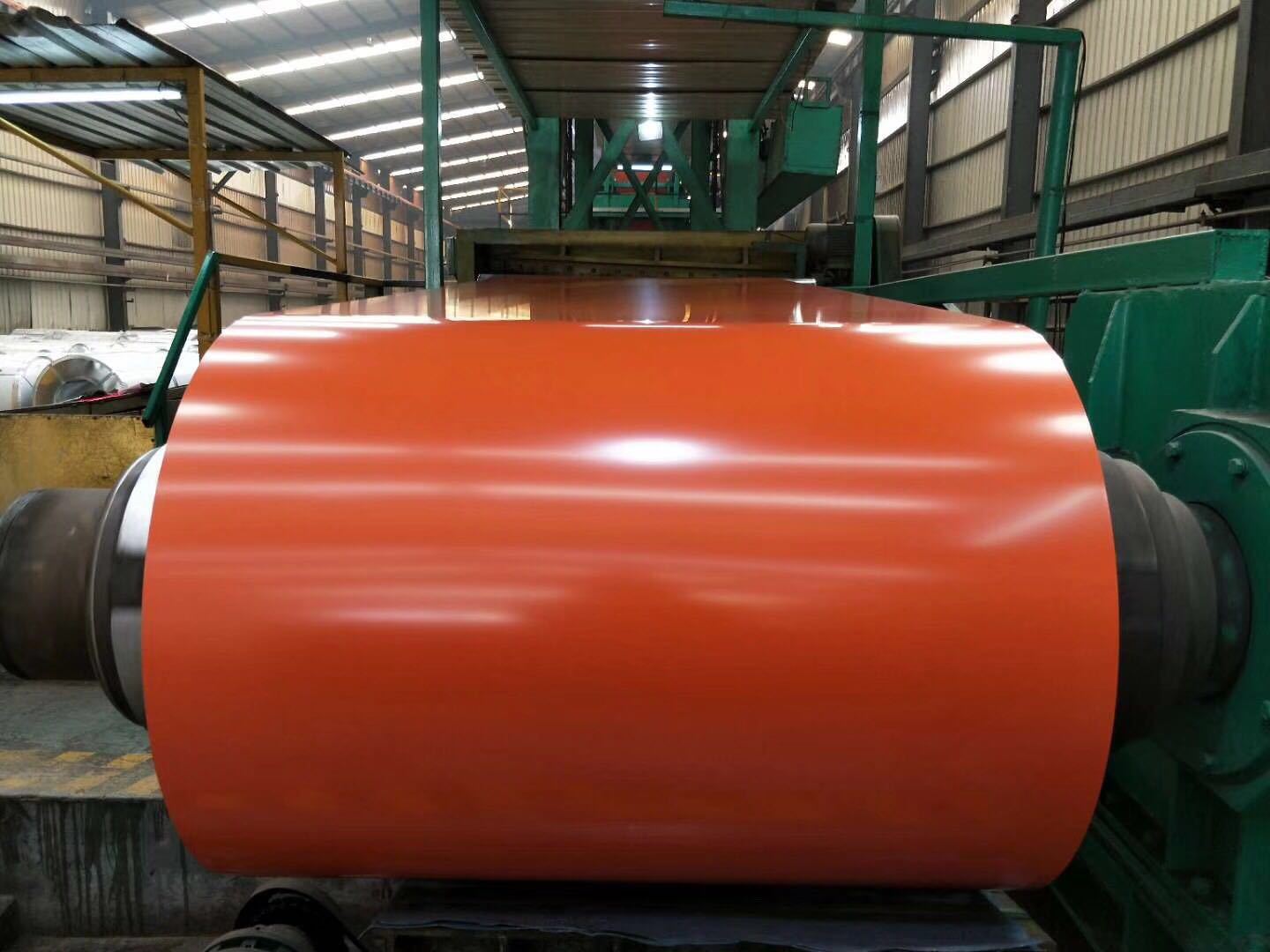 Applications
* Decorative sheet
* Household appliance
* Anti-static environment
* Oil industry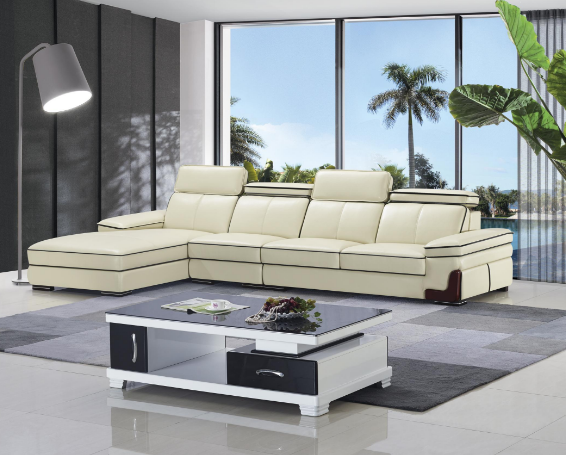 III.
Nano Photocuring Coated Steel
—— Super Anti-corrosion Material
| | |
| --- | --- |
| Thinkness | 0.2-2.0mm |
| Width | 650-1500mm |
| Zinc Coating | 30-500g/㎡ |
| Film Thickness | 30-500μm |
| Paint Thickness | *** |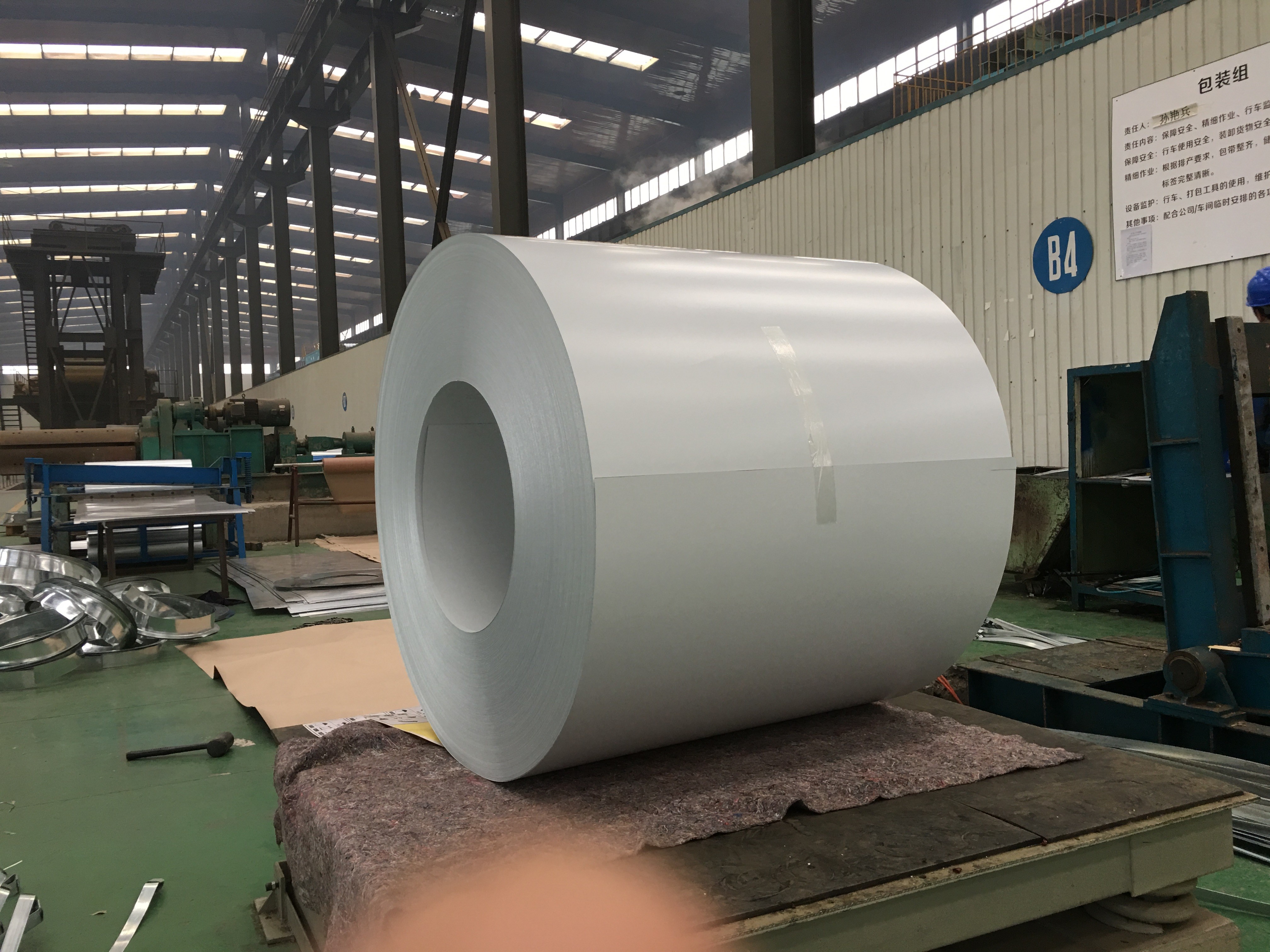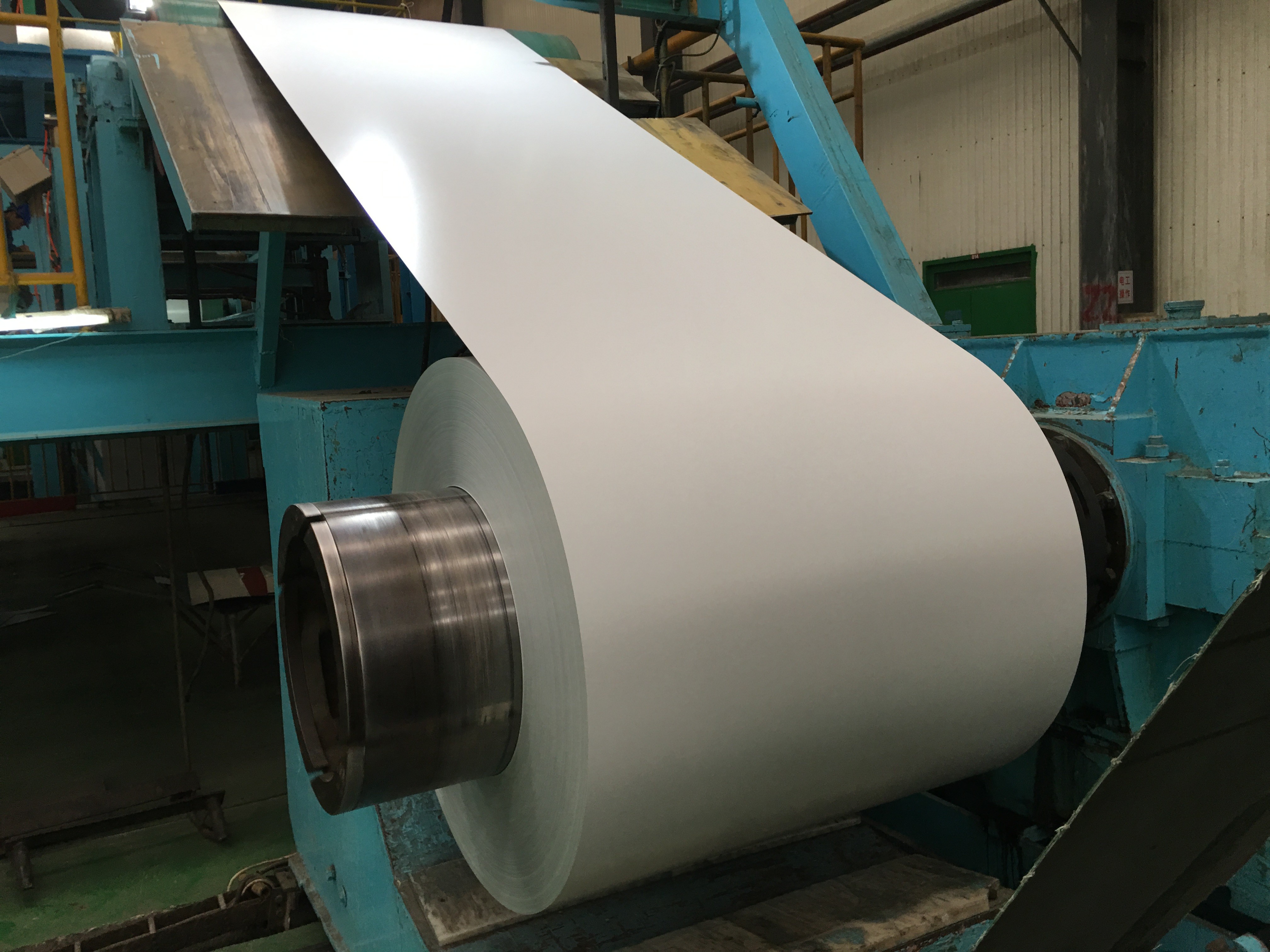 Nano Photocuring Coated Steel is the most advanced and unique coated technology in China,
which only Mesco own.
Super anti-corrosive materials meet all anti-corrosive needs.
*
Storage tanks
* Vessel
* Motor Vehicles
* Petroleum pipe line
* Container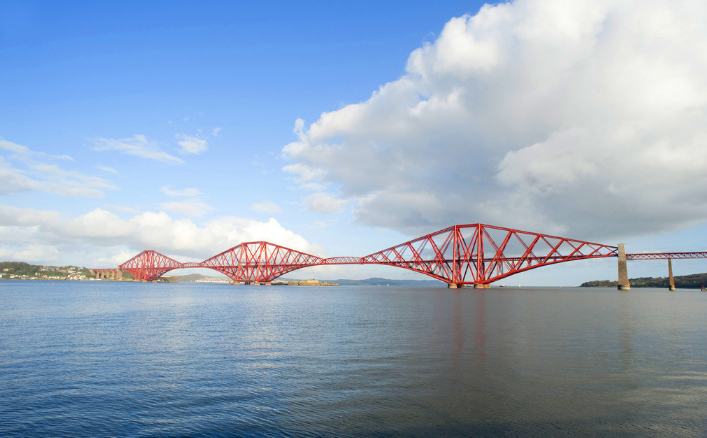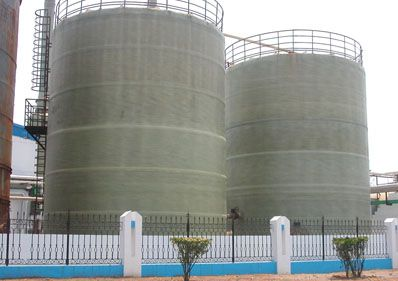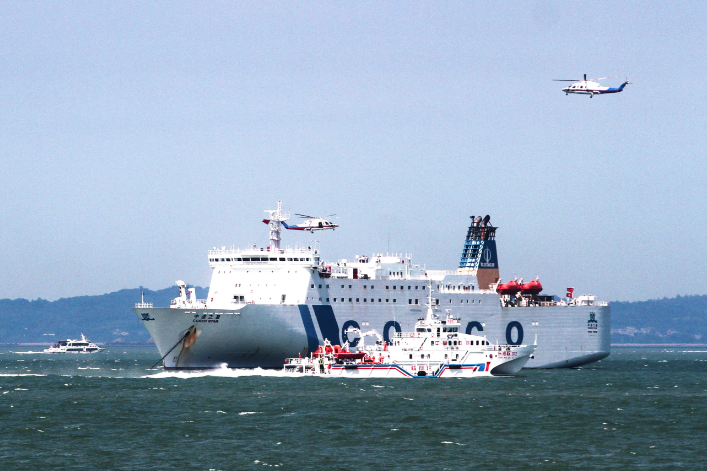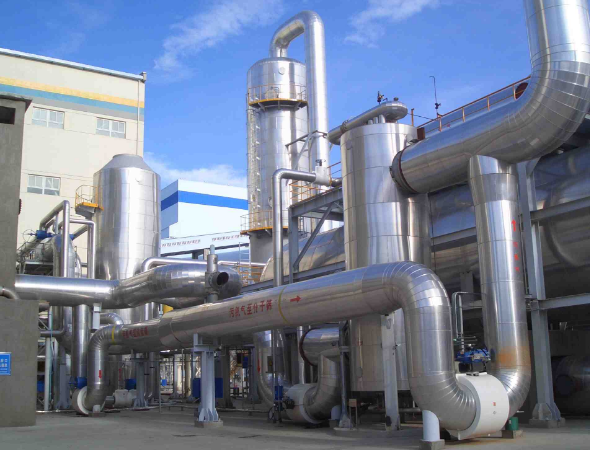 Standard export seaworthy package: full metal packing lined with wateroof paper inner.